Business After-Hours Mixer:
Networking at its best! Provides chamber members and guests with opportunities to rub elbows with other local business owners in a casual setting, while learning more about other businesses and providers in Piscataquis County.
Would you like to host a business-after hours mixer? Click HERE.
A quarterly meeting for members only where attendees can enjoy a light breakfast while learning about important current or upcoming issues which may impact business in our region at the local, state, and federal levels.
If you would like to host a Chamber Business Breakfast, email the director HERE for information
Piscataquis Regional Guidebook:
Our #1 printed resource, with over 22,000 copies printed, available at every visitor center in Maine, rest stops, convenience stores, waiting rooms, airports, and other Chambers of Commerce. The Guidebook provides a directory of member business locations and contact information, maps of the area and things to do. It is included in vacation and relocation packets mailed by the Chamber to tourists or families moving to the area. Members may advertise in the guidebook for an additional fee.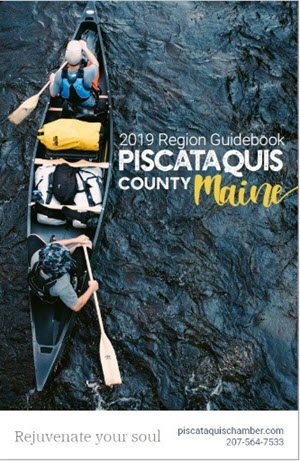 Each October, at the Chamber's Annual Dinner, one member is chosen through a process of community nominations and voting to receive the distinguished honor of being named the "Piscataquis Chamber of Commerce Business of the Year". This business is honored at the event by the Chamber Board of Directors, business owners, community members and dignitaries, and also receives a free promotional package from the Chamber. To view previous award winners, click HERE.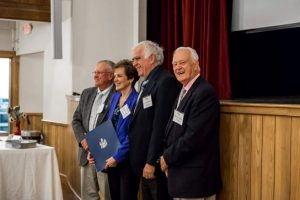 A much-loved program utilized by community members and business owners alike, where gift certificates can be purchased in denominations of $10 or $20, and can only be redeemed within the borders of Piscataquis County, keeping business local! Please contact the Chamber at 207-564-7533 to order Chamber Bucks or to be added to the list of accepting businesses!
Junior Chamber for Emerging Leaders:
Piscataquis County has no future without our youth – they will be our future business owners, civic leaders, and entrepreneurs. They are the key to our forward movement. As a chamber, we have developed a program which connects high school students with business owners who are successful in the fields these students want to pursue. Through internships, mentoring, and training, our current chamber members work with these students as an investment in our future, while demonstrating to each young person that they matter; we care for them, we want them to stay and build a successful life here, which is more than possible, but likely. Interested students can easily join the program by emailing the director HERE.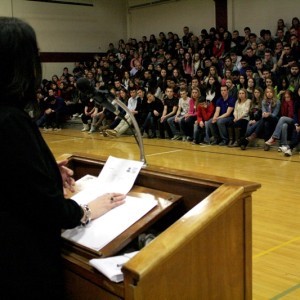 Workforce remains one of the County's greatest challenges. Finding qualified employees to fill key positions is a tremendous need for every employer in Piscataquis. As an added benefit to membership, you'll have the ability to log in to the member portal and post available positions through an enhanced listing on our site. The chamber will, in turn, promote those positions through social media and verbal referrals until each position is filled.