2021 Covid-19 Grant Prep Packet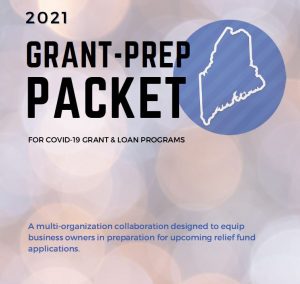 The Piscataquis Chamber of Commerce has partnered with PCEDC, MaineStream Finance, the Katahdin Region Chamber, and Destination Moosehead Lake to create a packet with all information needed to navigate the Covid-19 relief resources as they become available, from eligibility, to document preparation, to application, to funding.
To view the packet, click HERE.
To watch the 2/4/21 ZOOM meeting, 'Navigating 2021 Covid19 Loans, Grants, & Resources', click HERE.
For more information, email the director HERE or call 207 564 7533