Piscataquis County is a unique and inviting place in the heart of central Maine. One can expect to find rural, walkable towns reminiscent of those you might see in a Hallmark movie, where the business owners know their customers by name, and local residents share a community-mindedness and collaboration that keeps us moving forward with hope and positivity. This makes it a pleasure to visit the area, as tourists are made to feel like 'temporary locals'; part of the neighborhood, not invaders of a 'local'-hood.   Its no surprise that over eighty-seven percent of new residents made the choice to move to Piscataquis after vacationing here.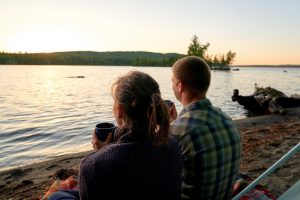 Most nature lovers would appreciate the fact that though this county is the size of Connecticut, there are currently only seventeen thousand, five hundred residents (that's about 4 people per square mile)! We are one of only two counties in Maine classified as 100% rural. Within our borders, residents and visitors find a myriad of opportunities to enjoy the landscapes and activities the Piscataquis Region provides. Summer and winter each impart their own adventures. We have beautiful rivers and ponds, and majestic lakes that seem to call out for fishermen, kayak lovers and swimmers throughout the summer, then freeze over for avid ice-fishers, snowmobilers and skaters when the temperatures drop. With most of our county deeply forested, habitat for animals of all sizes is plentiful. Hunters are likely to spot Moose, deer, grouse, wild turkey, and smaller game, and possibly Maine black bear! Our ATV trails are buzzing with activity for most of the year, and snowmobile trails seem to get more traffic in the wintertime than most of our snow-covered roads! Cross country skiing is popular in the winter, and in warmer months hiking, camping and biking are also favorites; many visitors are surprised to find the stunning views our trails provide. Up to one hundred waterfalls have been discovered in the Southern Piscataquis region alone! For those who want to enjoy the quiet, peaceful beauty our county boasts, a summer cottage along Sebec Lake may be just what the doctor ordered.
Piscataquis County has significantly more to offer than its natural
resources alone. There are wonderful businesses, some of them new, and others have been around for generations. A local food movement continues, with great restaurants all throughout the county, from casual cuisine to fine dining, sweet breakfast places and wonderful bakeries, there is something for every palette! Our county is very active in the arts. Residing here are deeply talented musicians, artists and actors, often showcased at Center Theatre in Dover-Foxcroft, providing a wonderful venue for local and outside talent to share their gifts with us.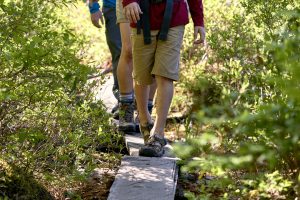 County-wide community-events keep us all connected and provide opportunities to celebrate all that makes us unique as a county. Popular events such as the Whoopie Pie Festival draw crowds from all over New England and Canada.

Enjoy our Gallery: